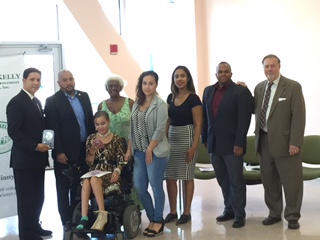 In this program, available to all residents of the South Bronx, we work with families with developmentally disabled children and adults. We seek to ensure that each consumer receives appropriate services and maximizes their respective potentials pursuant to individualized service plans that are customized to their unique circumstances. To find out if you qualify please contact us at (718) 328-1064. Or email us at info@bkcianyc.org.
We have found that there is no way to pre-define the limitations of people with developmental opportunities. As we have discovered throughout the course of operating this program over these many years, the right combination of family support, sensitive case management, and targeted/coordinated support services will very often expose extraordinary abilities that could never have been anticipated upon intake. We have also found that even though challenges that most of us take for granted may be a bit more difficult to overcome, people with developmental disabilities can enjoy a full and active life. And far from being a drain on other family members, working with a family member (or family members) with developmental disabilities can be an enriching and fulfilling mutual endeavor, which adds value, a fulfilling sense of accomplishment and self worth to all involved. Finally, with the basics of family and outside supports in place, we have been extraordinarily successful in integrating our consumers into the community as a whole, with successes that include gainful employment and acceptance into college.
At this time, we have approximately 130 consumers enrolled in our program, assisted by a staff of six professionals for whom this work is more than just a job, but a career commitment based upon love and dedication. Given the extraordinary demand for the services and based upon changes within the government agency that oversees the MSC program, we are currently planning to expand our services so we can reach more clients. We are also actively considering the possibility to broaden our services to include dayhab and overnight respite services.